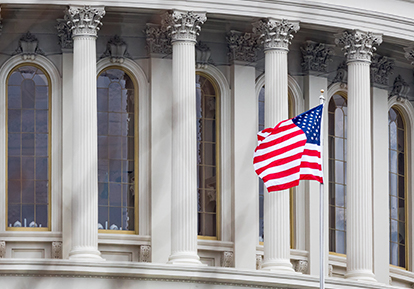 Templar Baker Group
Is your GPS for navigating politics and government on issues that affect your business.
Templar Baker Group has unparalleled experience in business, politics and government. Collectively, we open the right doors, to the right people, so that you get where you want to go. We navigate the ever-changing political climate and government bureaucracy that can threaten your businesses; meanwhile, keeping our eyes on your image, message and investment.

At TBG, we put our skills to work for you.
Political Strategy
TBG has decades of experience in managing and implementing political campaigns in Michigan, and across the nation. Built on data-driven metrics, TBG provides strategic counsel on message development, grassroots activation, fundraising and stakeholder engagement to help you win on Election Day.
Public Affairs
TBG identifies and engages stakeholders specific to meeting the goals of your project or initiative. TBG develops an all-encompassing public affairs strategy to effectively leverage stakeholder engagement and build coalitions. Through an effective public affairs strategy, TBG will build a plan to get your message in front of the right people, at the right time.
Public Relations
TBG has been nationally recognized for developing robust public relations strategies on behalf of clients. By utilizing traditional and new media, arranging dynamic events and identifying unique story opportunities, TBG's client work has appeared in newspapers, on radio and television. Whether handling a crisis, or growing awareness in traditional media, TBG stands at-the-ready to implement a thoughtful public relations strategy on behalf of clients' needs.
Business Development
Built on years of networking and relationship building in the corporate and political industries, TBG is fully equipped to create a long-term value for businesses in key markets. Whether a start-up, or national company, TBG has the connections needed to continue growing your business.
Fundraising
Whether you are a political candidate, committee, or non-profit you can never have too much in the bank. TBG consultants work with your unique fundraising needs to craft and execute your strategic plan. TBG will identify new donors to bring into the fold, while helping you maintain your current donors.